Cute Coloring Pages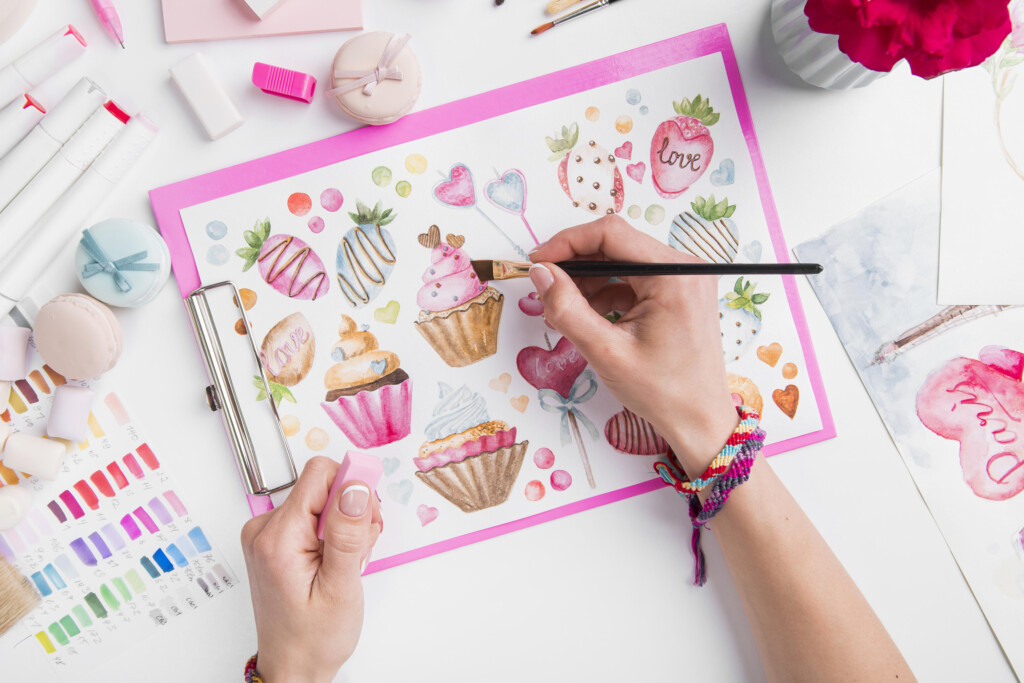 If you are looking for ways to enjoy your time while staying at home in the evening, then tasty delights: cute coloring pages for desserts and other food items are just what you need. Fascinating illustrations that are available for free download online are ideal for the creativity process. Discover an interesting hobby when relaxing in front of the TV or getting together with your family.
Coloring pages for fast food, drinks, desserts, and other food items painting will be the next step in developing imagination, creative thinking, and artistic skills. Such an unusual hobby will appeal both to children and adults. Coloring images with lots of detail helps to relax and relieve stress. The Mimi Panda website offers a large selection of creative coloring pages for people of all ages. These can be simple schematic pictures for small kids or complex compositions for adults. Cartoon food coloring pages are a great way to have fun with your child and bond through a fun hobby together.
Benefits of using coloring pages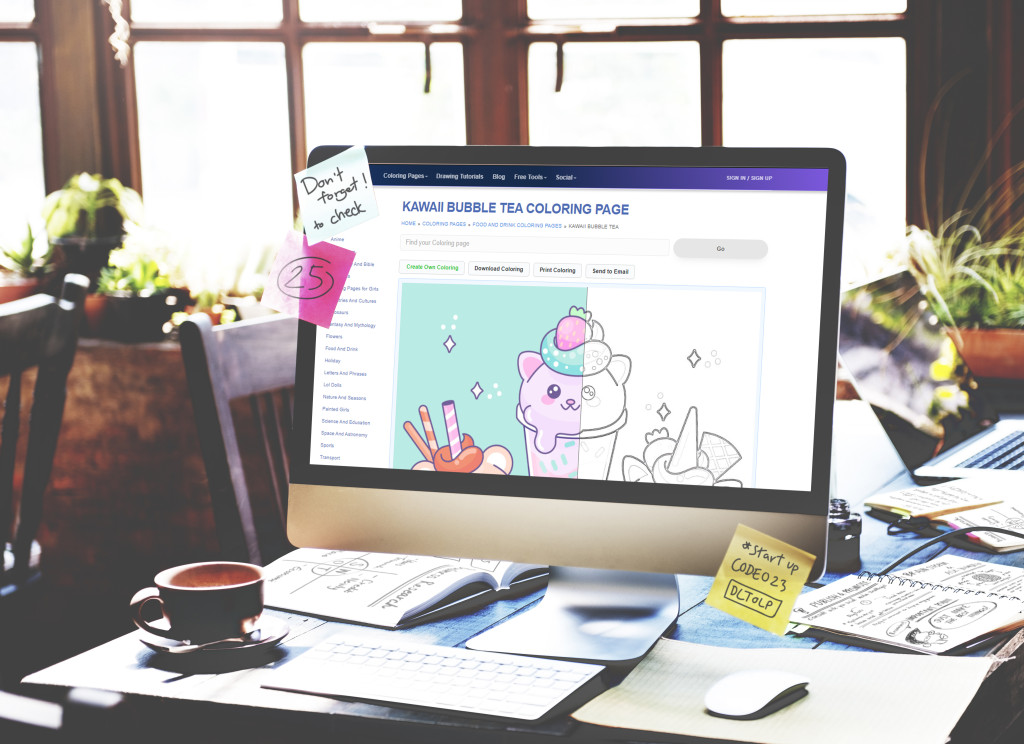 Immerse into the wonderful world of cooking with free printable food pictures. They are suitable for creativity, and have many useful advantages, as well. Coloring illustrations allow you to improve fine motor skills, relax, stimulate the brain, improve concentration and attention.
On our Mimi Panda platform, it is possible to find coloring pages with pizza toppings, culinary delights, or ordinary products from store shelves. Choose what suits your artistic tastes to get an appropriate mood, and go on an exciting journey through the culinary pages.
Beneficial effect on mental health
Drawing is one of the forms of meditative influence on the body. Food coloring pages impact the human brain with a healing and relaxing effect. This is a great way to take your mind off everyday stresses and switch it to pleasant thoughts. Repetitive movements calm the brain and give a feeling of peace.
French fries pages and other types of illustrations coloring encourage mindfulness. After that, use these pictures to express your mood. However, these simple yet profound techniques allow both children and adults to relieve stress, relax, and improve their mental health.
Development of creative and artistic skills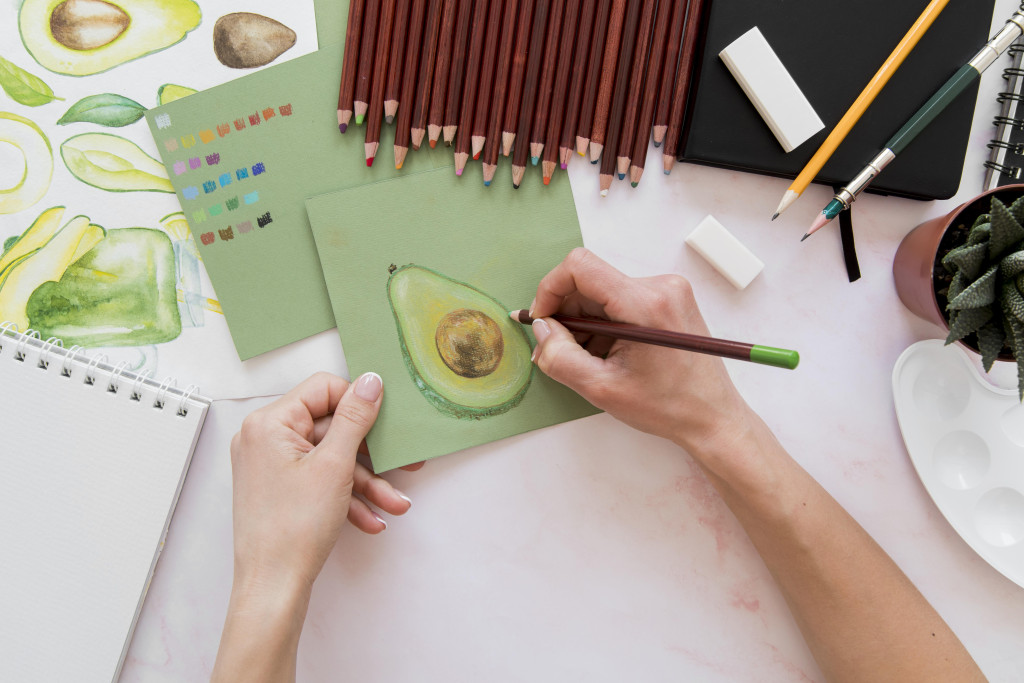 Even if you're a beginner and have no idea about how to develop your artistic skills, the food and drink, basically coloring pages will help you spark your creativity and find your own style.
Over time, you will learn how to combine colors correctly, develop your attention to detail, and even master more complex blackout techniques. In addition, cute food coloring pages with simple drawings are suitable for basic movement practice. Later, you can take the next step towards improving your skills by using coloring pages with realistic product images in more complex art.
Above all, free printable food images for every taste with illustrations of any level of complexity are available for download on the site both for beginners and more experienced drawing lovers.
Just print the sheets you like and get the most out of this exciting hobby.
Coloring pages for general development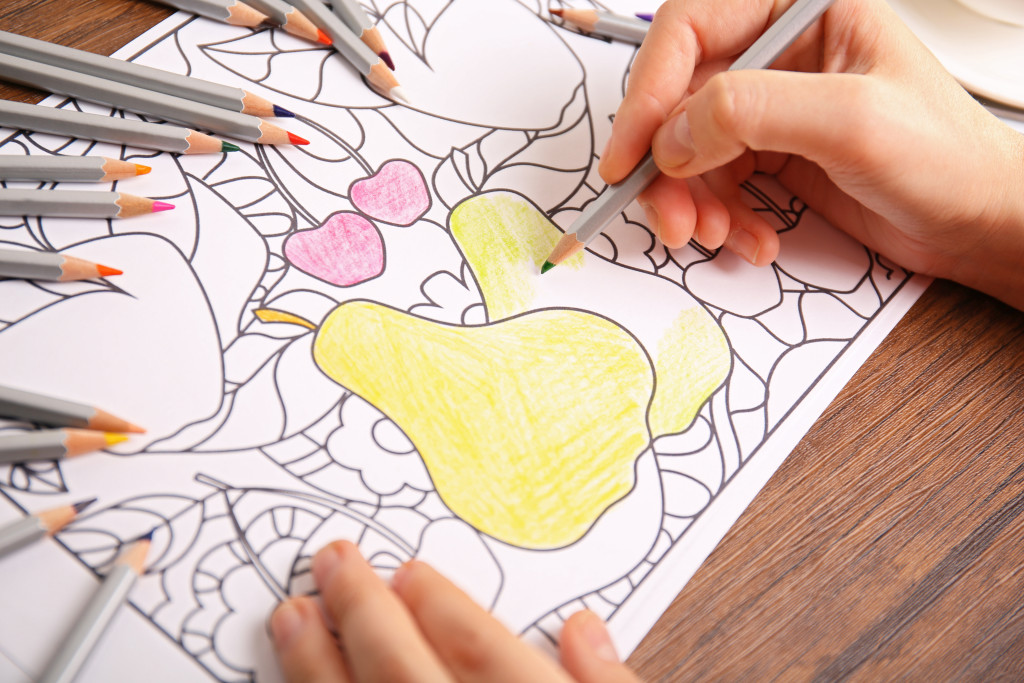 If you think that cartoon food coloring pages can only be regarded as a frivolous hobby, you are mistaken. This kind of occupation has a positive effect on many factors.
The coloring process itself stimulates the development of such important skills:
fine motor skills;
hand-eye coordination;
cognitive development;
critical thinking with the ability to solve various problems.
Cognitive development is the evolution of all mental processes. Even using McDonald's restaurant french fries coloring pages or ice cream pictures will have a positive effect on memory, perception, logic, imagination, and other types of brain activity.
Use of pictures for educational purposes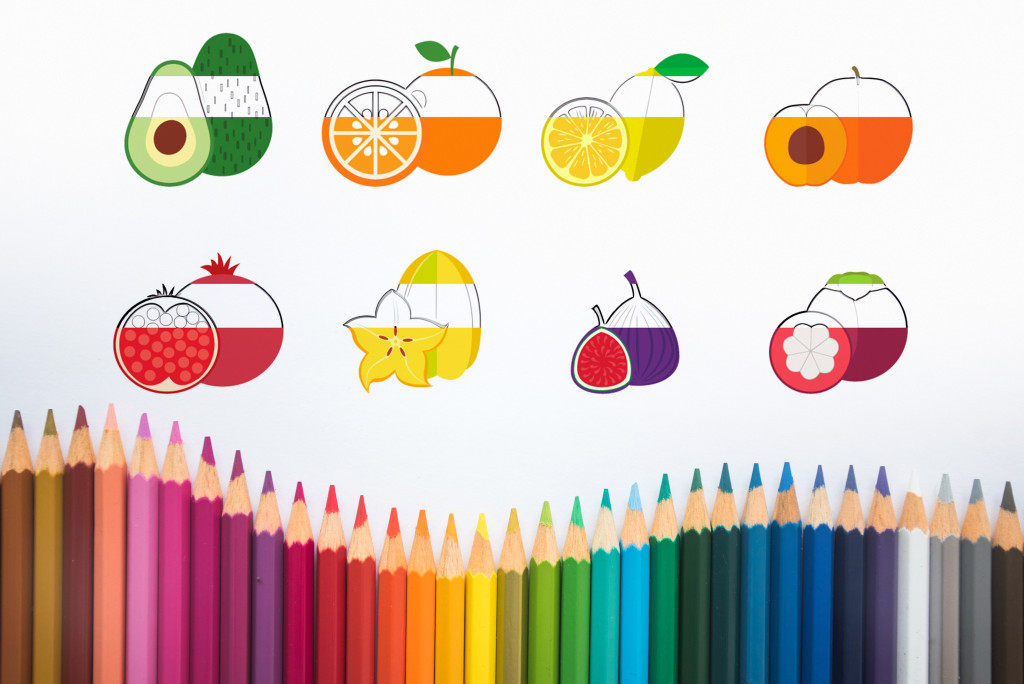 Coloring pages with pizza toppings will help children and adults immerse themselves in the creative process. Step-by-step coloring of detailed pictures will be exciting, and the Mimi Panda website has a huge variety of various images of tasty and delicious food, in addition to fast food coloring pages. Using different illustrations, children will be able to visually explore different food groups. Also kids will be able to quickly identify vegetables and fruits. In other words, learn how to distinguish colors and shapes and study these processes in detail.
Healthy food coloring pages will remind your child about the importance of a balanced and natural diet. It's an interactive and fun way to get your little kid involved in learning about important topics in a non-intrusive way.
Food coloring pages will be a real guide to understanding the basics of nutrition, and they will help kids to find the connection between health and food.
Formation of social bonds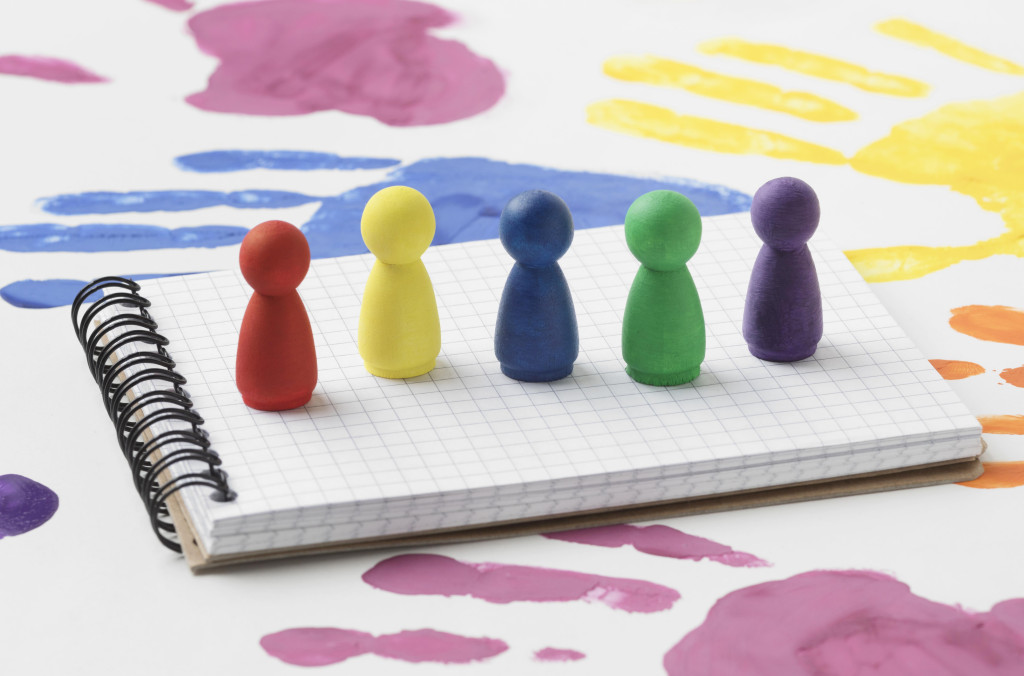 Coloring can unite people from different generations. This is a great opportunity to get together for family communication and share this delightful experience with loved ones. Adorable and cute food coloring pages are a great option for little kids and parents to play together.
Invite your grandparents to a family event and enjoy the joint creativity and communication. Pages for coloring healthy food, fast food, or other favorite dishes will be a great opportunity to exchange opinions and advice and gather the family members at the same table.
What techniques can be used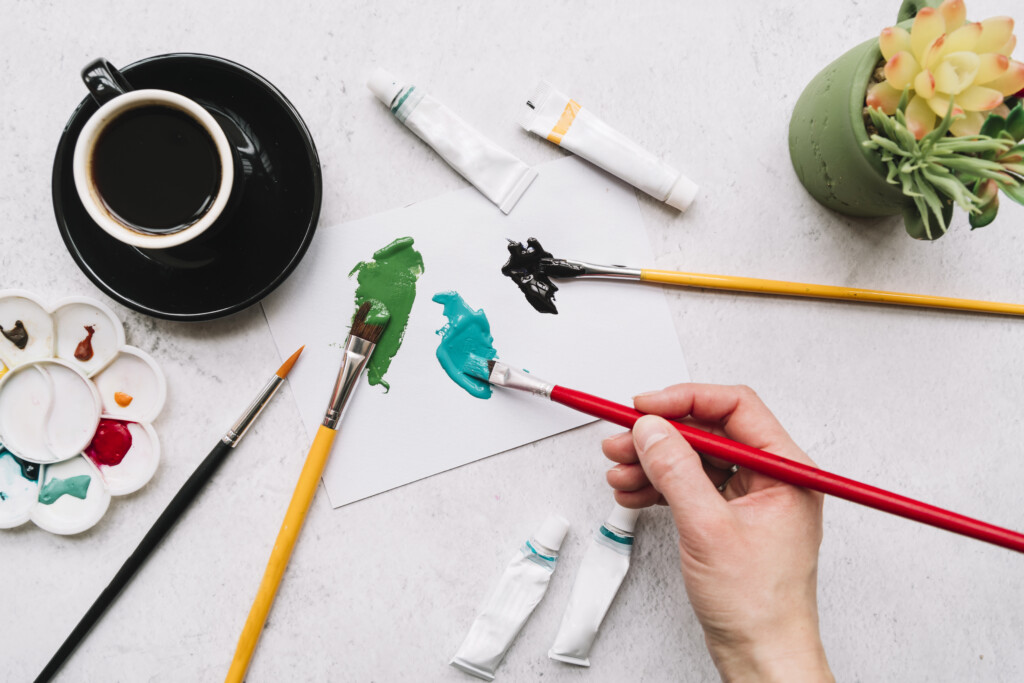 In conclusion, beverage coloring pages include not only coffee but also a big variety of cocktails, sodas, and branded drinks in packages or glasses. The attractive feature of this hobby is the absence of realistic colors. You can always show your imagination and let it run wild.
Don't be afraid to use bright and unpredictable colors on the pages for coloring desserts, cupcakes, and sweets. You can use wax crayons, pencils, paints, felt-tip pens, and combine them with each other. Eventually, drawing on paper has no limits, and the Mimi Panda website will provide excellent coloring pages for your creativity.