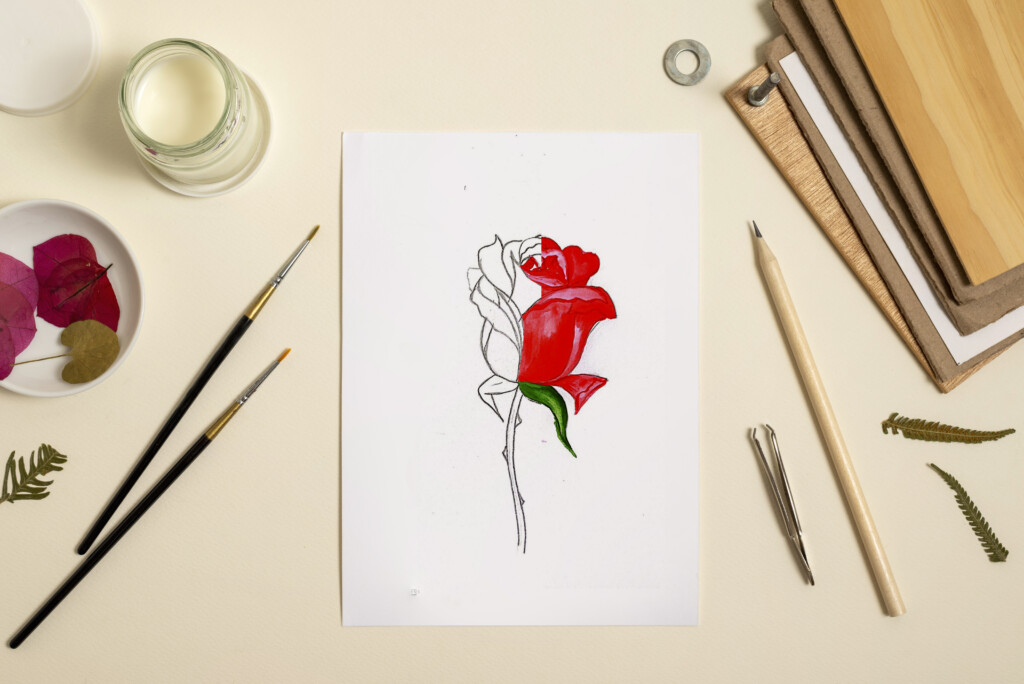 The rose, often hailed as the quintessential symbol of love and romance, embodies both delicate beauty and subtle danger within its petals and thorns. In Mimi Panda's article, "Rose Bud: How to Draw Easily," we invite you to embark on an artistic journey to capture the essence of this timeless flower.
A Symbol of Love and Contradictions

The rose, with its exquisite fragrance and tender petals, has long been cherished as an emblem of love and passion. Yet, beneath its alluring facade lies the potential for pain, concealed within the sharp thorns that guard its beauty. This duality, the juxtaposition of fragility and resilience, makes the rose a fascinating subject for artists and symbolizes the complexities of human emotions.
Mimi Panda's Rose Bud Drawing Guide
We understand that the allure of the rose goes beyond its symbolism. That's why Mimi Panda is here to help you master the rosebuds drawings. Our tutorial is crafted to provide clear and concise instructions, ensuring that artists of all levels can create their own exquisite renditions of this iconic flower.
Step-by-Step Drawing Instructions
Creating a rose sketches easy is simpler than you might think, thanks to our step-by-step drawing instructions. Here's a sneak peek at what you can expect: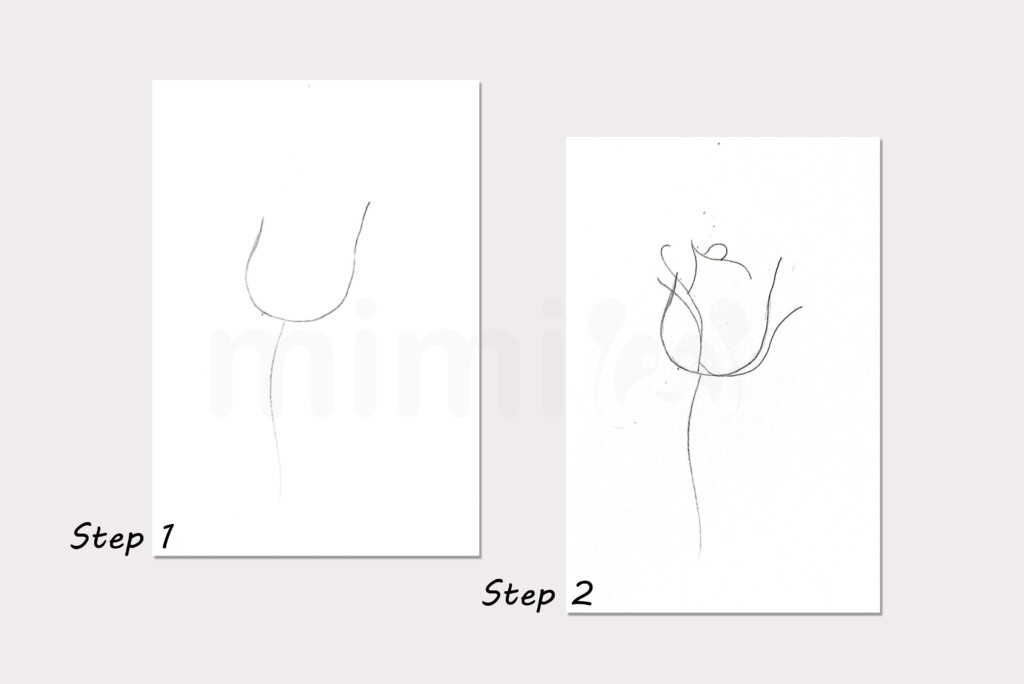 1. Begin by sketching the rose bud outline and the stem.
2. Add a few more petals to give depth and dimension to the bud.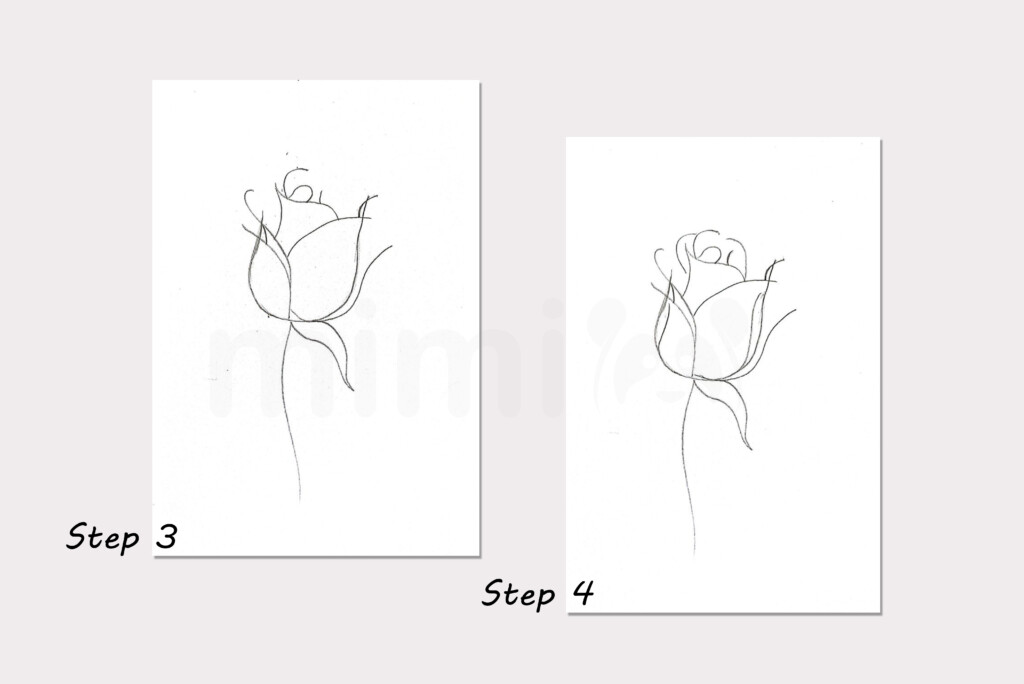 3. Continue by drawing the leaves, adding details from below.
4. Progressively refine your rose bud, shaping it into a lifelike representation.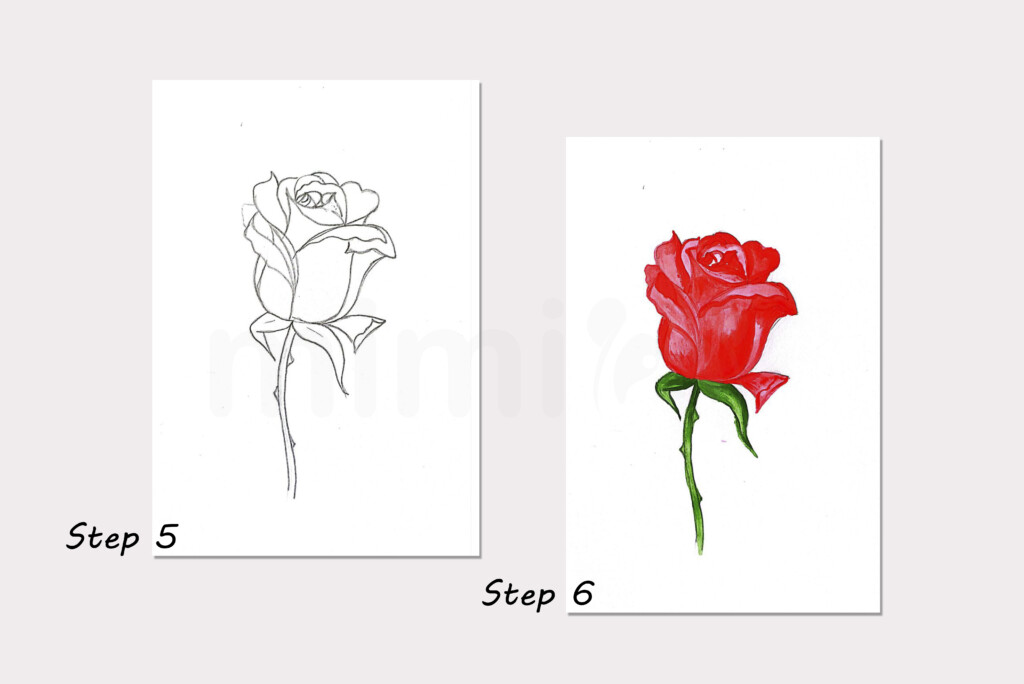 5. Pay close attention to drawing all the petals with care, removing any unnecessary lines.
6. It's time to bring your rose bud to life with color. Apply red paint to the petals, creating depth by using lighter shades in the foreground. Similarly, use green paint for the stem, ensuring a realistic appearance.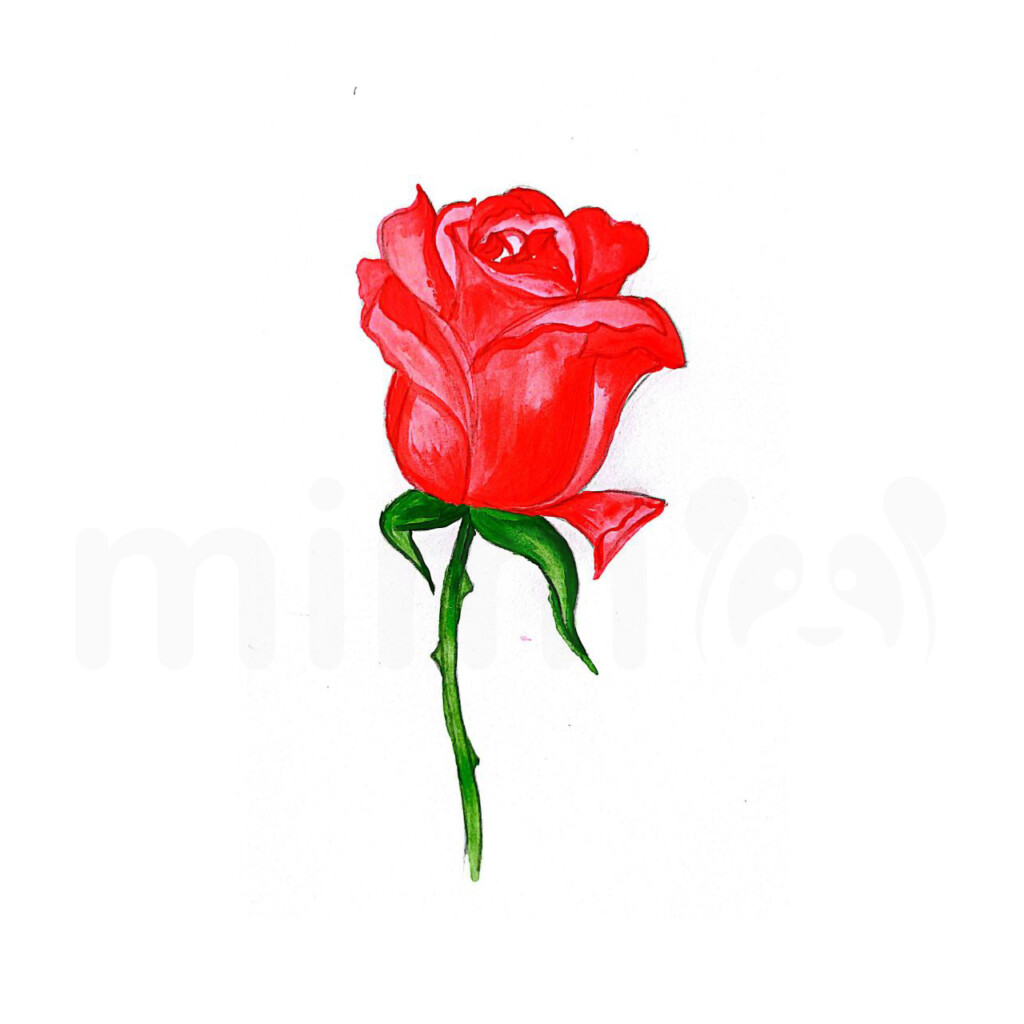 With our easy-to-follow instructions, you'll soon find yourself admiring the breathtaking result of your efforts. The step-by-step process empowers you to create a genuine masterpiece, beautifully encapsulating the charm and intricacy of a rose bud.
In Conclusion
Mimi Panda's "Rose Bud: How to Draw Easily" article invites you to explore the captivating world of rose drawing. Beyond its symbolism, the rose serves as a testament to the beauty. That can arise from life's dualities, making it an exquisite subject for your artistic expression. Embrace the journey, wield your creativity, and capture the essence of love and beauty within the delicate embrace of a rose bud.