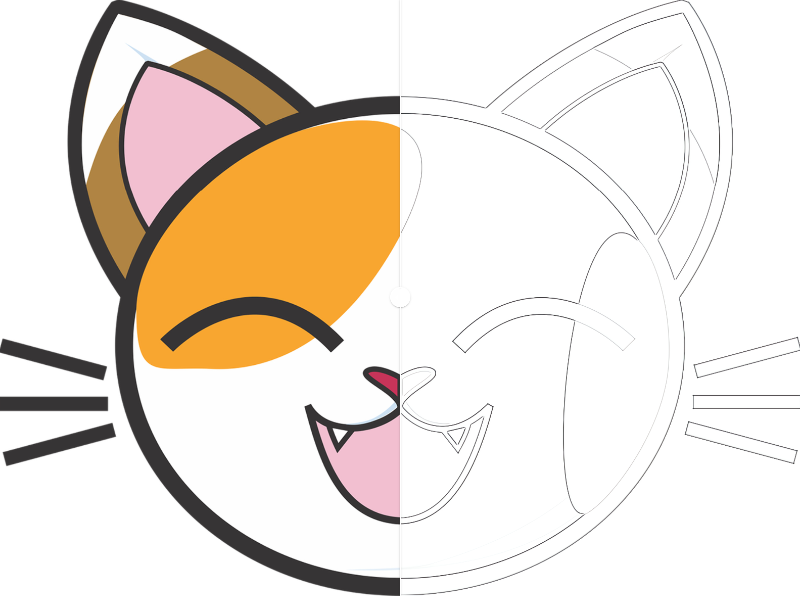 Are you tired of looking for an easy coloring page for your kids? Well, look no further! In this article, we will show you how to create easy coloring pages that your kids will love for sure.
Creating easy coloring pages is actually quite simple. All you need is a few basic supplies and some creativity. To get started, grab a few white paper sheets. Next, you will need some markers, crayons, or colored pencils. Finally, you will need to create an account on Mimi Panda Profile (https://profile.mimi-panda.com/register) to be able to convert any image into high quality easy coloring page for your young star 🙂
Why should I use Mimi Panda to create an easy coloring page for my child?
We know how it could be hard to find ready-to-use coloring pages that your child will love.
Mimi Panda Profile was initially created to help kids build their imagination and creativity by coloring characters from cartoons that they like. So why can't you convert your own images that you find on the internet into coloring pages? With Mimi Panda Profile it's a question of 1 minute and you're done.
Thousands of people and companies all over the world use Mimi Panda to create easy coloring pages and paint by numbers. We are proud to be a reliable partner that helps our young generation grow their imagination and creativity!

Such amazing and world-known projects for kids as Kiddy Charts and their Kids Book Club trust us to create their amazing coloring sheets. The club is designed to encourage reading in children for positive mental health. You can find more information here.
The content that we post on our website is safe for kids.
So today we will
Learn how to find images for creating easy coloring pages.
Convert any image into a coloring page.
Print a coloring page at home.
Check a few examples of high quality easy coloring pages.
Now that you have all of your supplies, it is time to get started!
Find funny images on Free Image Stocks
First, you will need to decide what elements you want to have on your coloring pages. Once you have decided, you can quickly find a few matching images on a free image stock like https://pixabay.com/ (all images are free of charge). There are plenty of other similar free image stocks that can be found on Google. Let's do it together:
Open the stock https://pixabay.com/ and start typing into the search field. For instance, "cats kids" (the key here is to use the "kids" keyword. That will help you to narrow down the list. You can try to use "for children", "simple", etc). Press Enter button on your keyboard.
As a result, you will get a list of matching images:

Choose and click on the cat that your young star would love to color 😉 Download the image to your PC.
It's a good idea to choose images together with your child, so the process of creating and coloring an easy coloring page will become fun just from the beginning.

Convert image into Easy Coloring Page
Now it's time to convert the chosen image into an easy coloring page. For that, we will need Mimi Panda Profile account that can generate high quality coloring pages in seconds. If you don't have it yet, no worries. It's 1-2 minutes and you're done.
Follow this link https://profile.mimi-panda.com/register and type in your email in the registration form. After you click "Send magic link" you'll be emailed with the registration link. In addition, you are able to use your Google account to register with one click.

Follow the registration link from the email to finish the registration process.


You'll be redirected to your dashboard. Upload the image using the form as presented in the screenshot below. It will immediately send the image to be converted into an easy coloring page.
NOTE: After the registration, your account will be set to a Free trial plan which allows you to convert images into coloring pages and paint by numbers. But to download converted images you'll need to sign up for one of the Premium plans. Details about the plans can be found here. However, you can always use our free tool for converting your images into coloring pages by this link. The free converter is quite limited and can't produce results with the same quality as our Mimi Panda Profile empowered with AI does.

After 30-60 seconds the page will be automatically updated and show you the image and the coloring page in a side-by-side view.

To download or print the coloring page, subscribe to one of the plans using the button at the left bottom corner of the page.

This button will follow you to the Pricing page, where you can choose an appropriate plan for you and subscribe using our secure payments provider (Stripe). After the successful subscription, open your dashboard -> open the coloring page that you have just created, and download or print it, using the dropdown above the coloring page.

Your easy coloring page is now ready to be enjoyed by your kids! Creating easy coloring pages is a great way to help your child succeed. And here is the download link for the coloring page we created in this short guide.
We hope that you found this article helpful and that you will be able to use the tips we have provided to create easy coloring pages for your kids.
Summary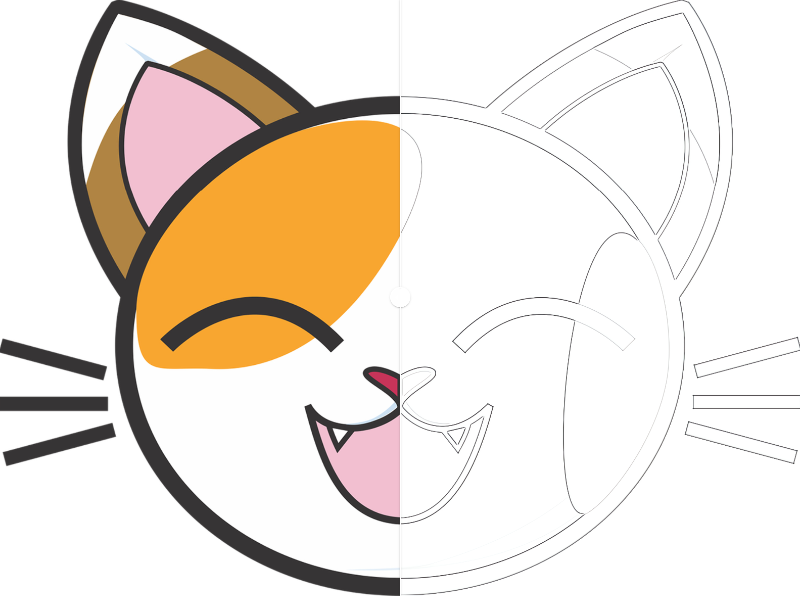 Article Name
How to create easy coloring pages for my child
Description
Ultimate guide on how to create an easy coloring page that can be printed at home for your young star! No technical knowledge is needed.
Author
Slava R. (Founder of Mimi Panda)