As the leaves turn brilliant shades of red, orange, and yellow, and a gentle crispness fills the air, autumn unveils its enchanting charm. This season beckons us to slow down, immerse ourselves in thoughtfulness, and embrace a dreamy state of mind. What better way to capture the essence of fall than through the art of coloring? Welcome to Mimi Panda's Autumn Coloring Pages – your portal to a world of creativity and wonder.

Autumn's palette is a masterpiece of warm. Eye-warming, and soul-warming hues that envelop us in a sense of peace and balance. It's a time when the world transforms into a living canvas. With trees shedding their leaves in a symphony of tints, and the landscape taking on a golden glow. At Mimi Panda, we've curated a collection of fall coloring sheets that capture the very essence of this enchanting season. Whether you're a child or an adult, coloring these pages allows you to immerse yourself in the tranquility and beauty of autumn.
Nature's Harvest and Autumn Holidays
Autumn is a season that fills us with warmth, not only from the cozy sweaters and hot beverages but also from the bountiful harvests and the anticipation of autumn holidays like Halloween and Thanksgiving. Our colouring pages feature iconic symbols of fall. Including pumpkin coloring pages that let you explore the creativity of carving your virtual pumpkin masterpiece. You'll also find intricate designs of autumn leaves, ready to be adorned with vibrant shades. These nature-inspired coloring pages allow you to celebrate the season's bounty and the joy of gathering with loved ones.
Creating Memories: One Coloring Page at a Time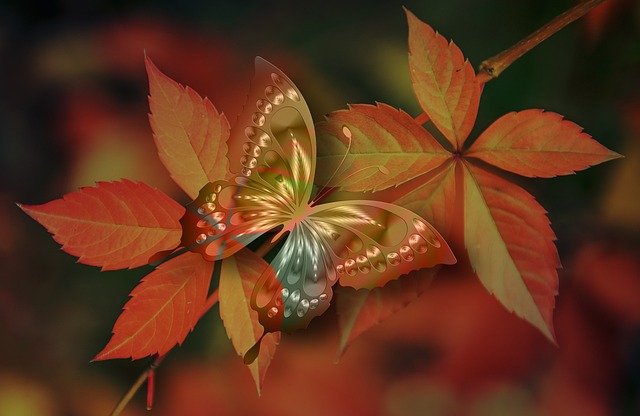 Painting isn't just a solitary activity; it's a delightful opportunity to bond with family and friends. Gather your loved ones and create a family masterpiece using our autumn coloring pages. Share stories, laughter, and creative ideas as you bring the pages to life with your unique artistic touches. These shared moments become cherished memories that you can look back on with fondness.
What autumn coloring pages can be
Fall Foliage
Autumn is known for its beautiful and vibrant foliage as the leaves on deciduous trees change color. I associate autumn coloring pages with images of trees with leaves in shades of red, orange, and yellow.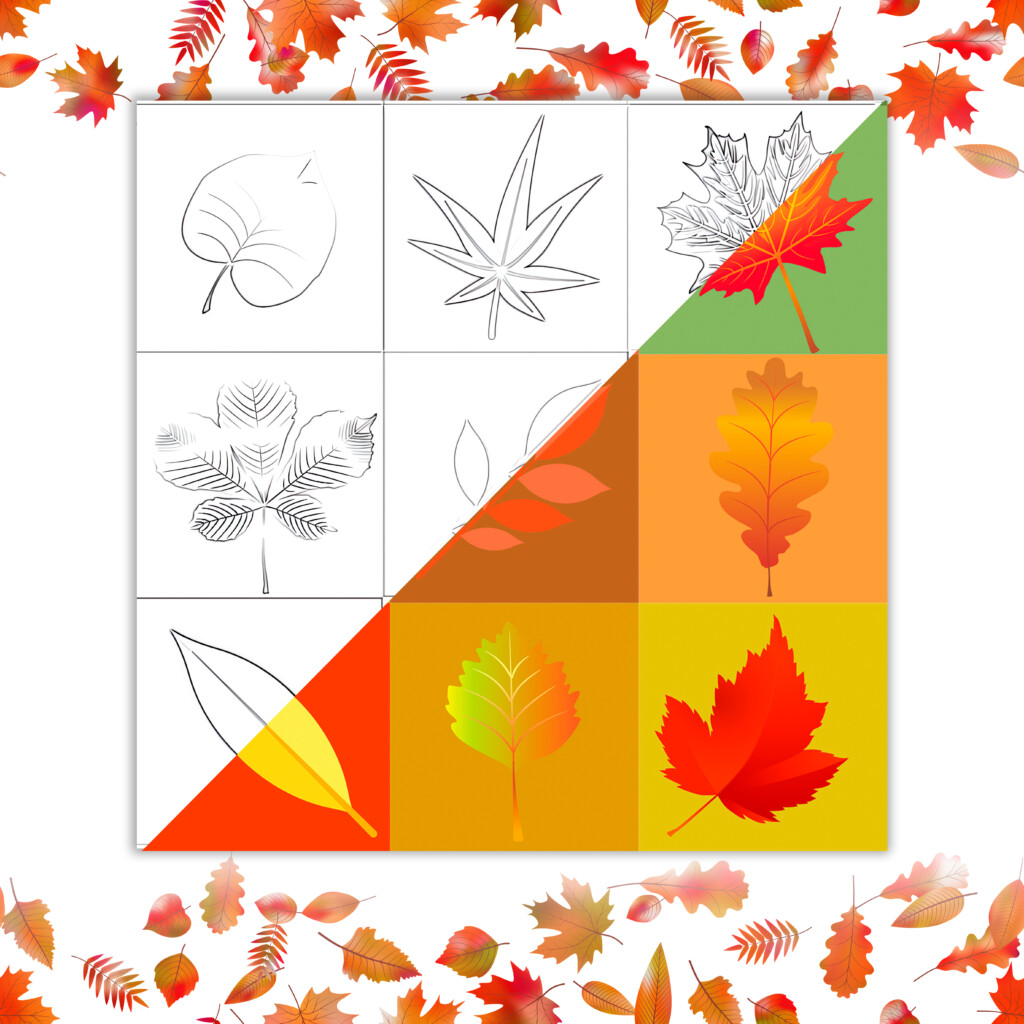 Harvest Time
Autumn is the season of harvest, so coloring pages might include depictions of ripe fruits and vegetables like apple coloring page, pumpkins, corn, and grapes.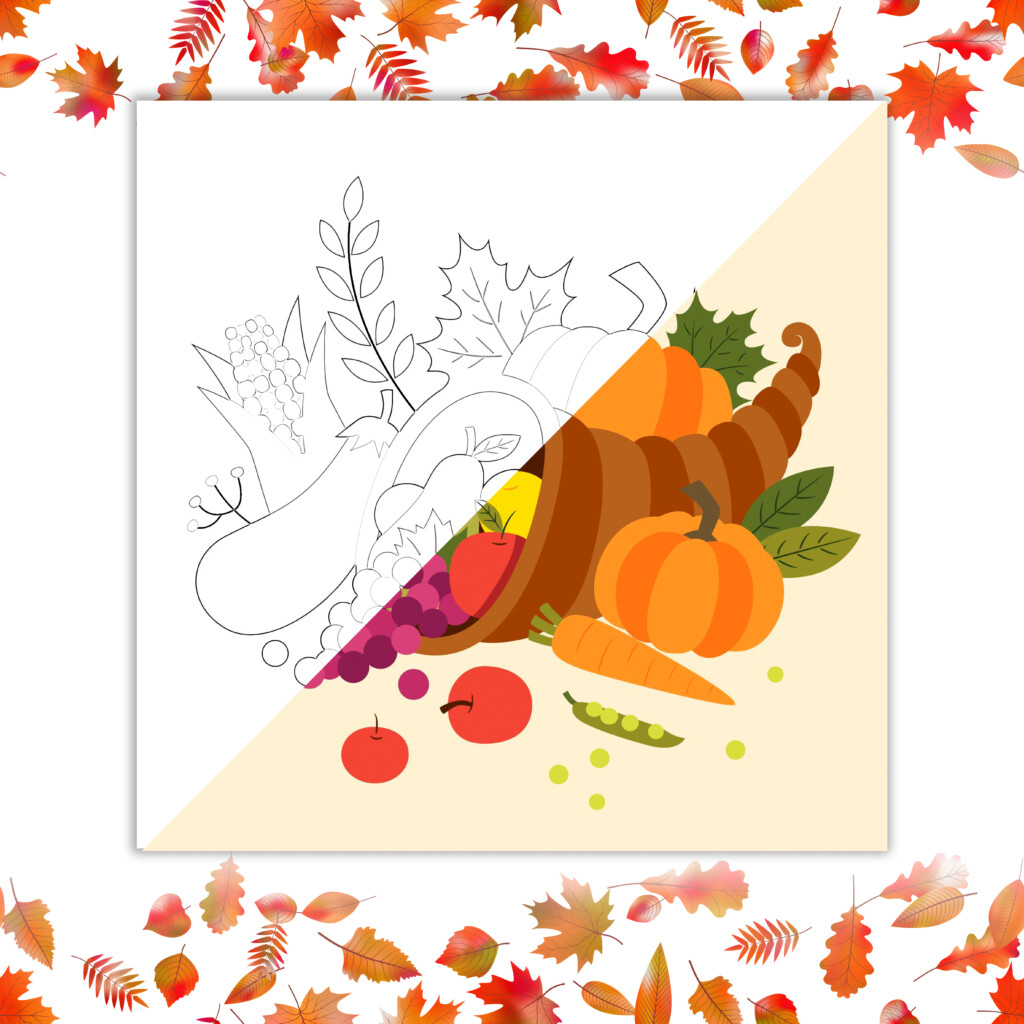 Halloween
Halloween falls in autumn, so some coloring pages may feature spooky or fun Halloween-themed elements like jack-o'-lanterns, witches, ghosts, and bats.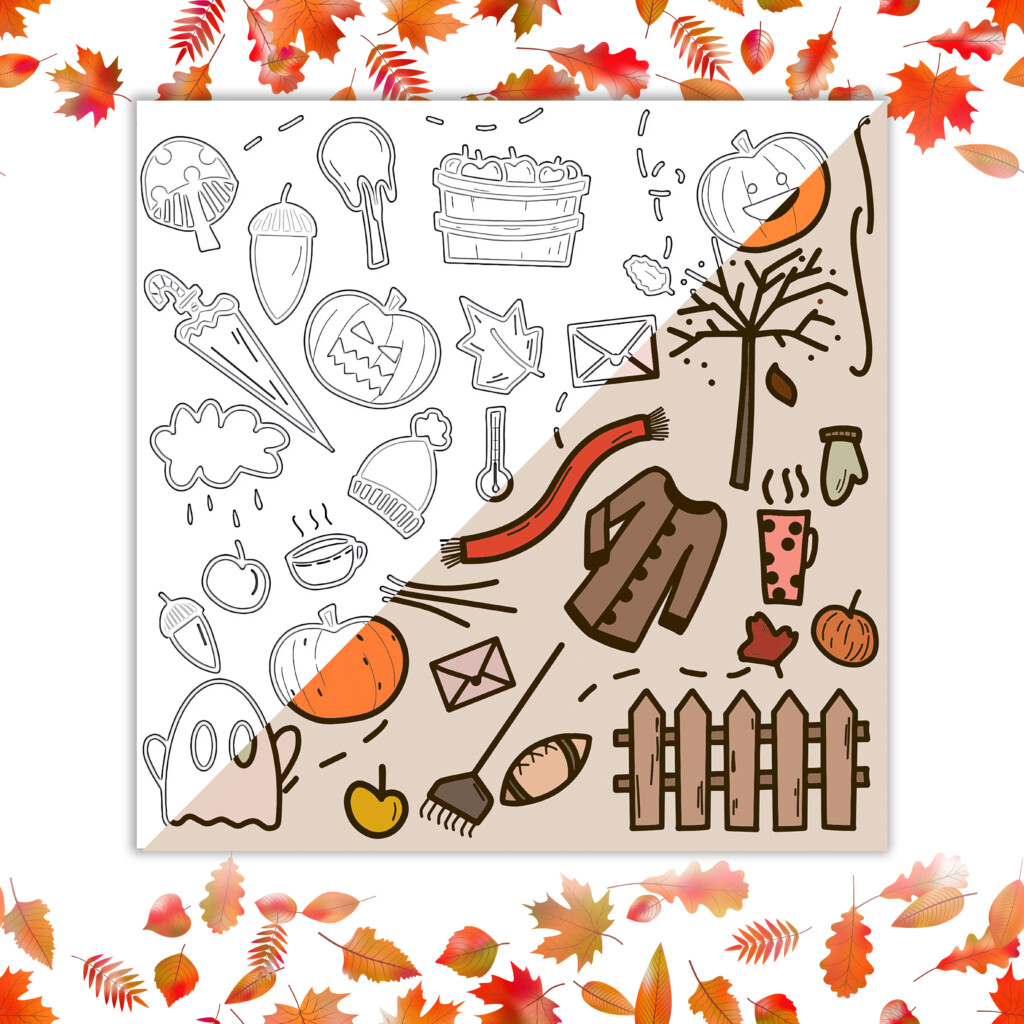 Thanksgiving
Since Thanksgiving is celebrated in the fall, some coloring pages might include images of turkeys, cornucopias, and scenes of families gathering for a Thanksgiving feast.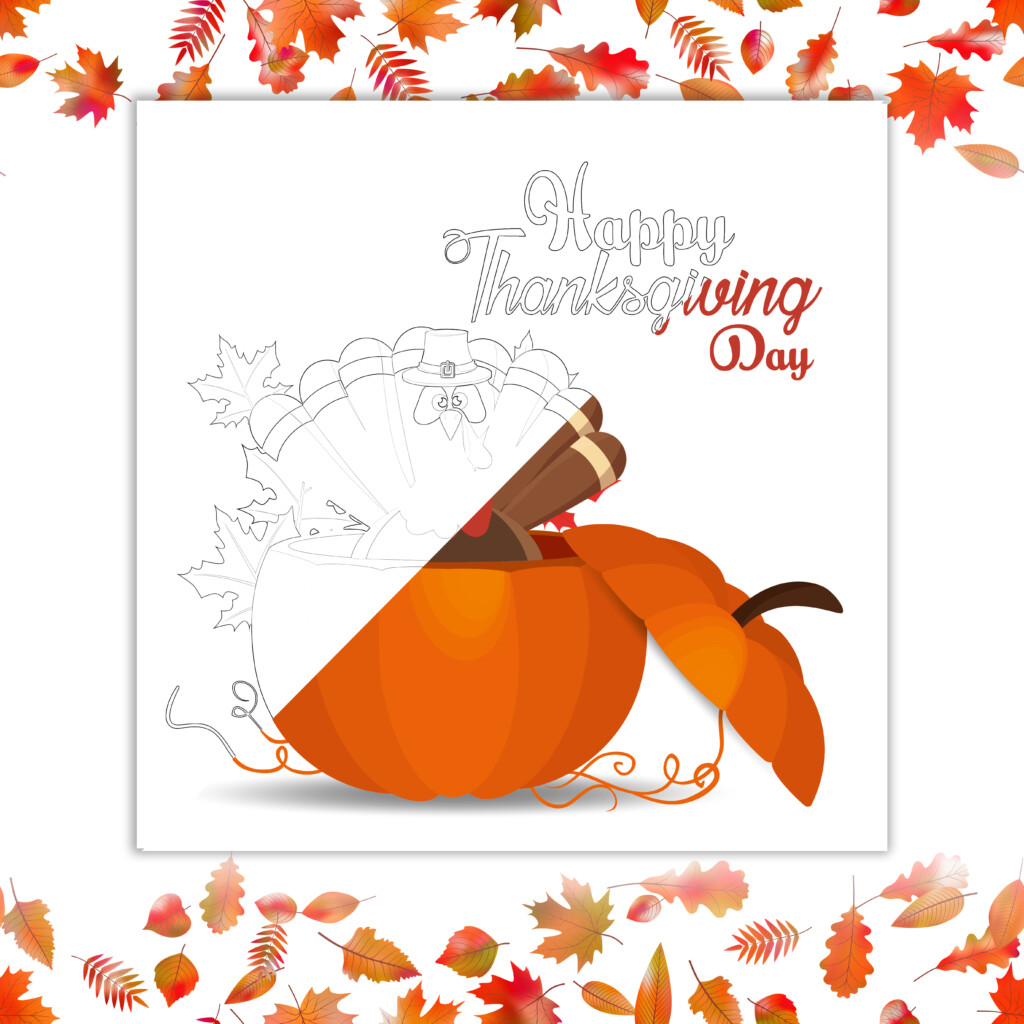 Autumn Animals
Coloring pages could also showcase animals that are active in the fall, such as squirrels gathering acorns, migrating birds, or forest creatures like deer and foxes.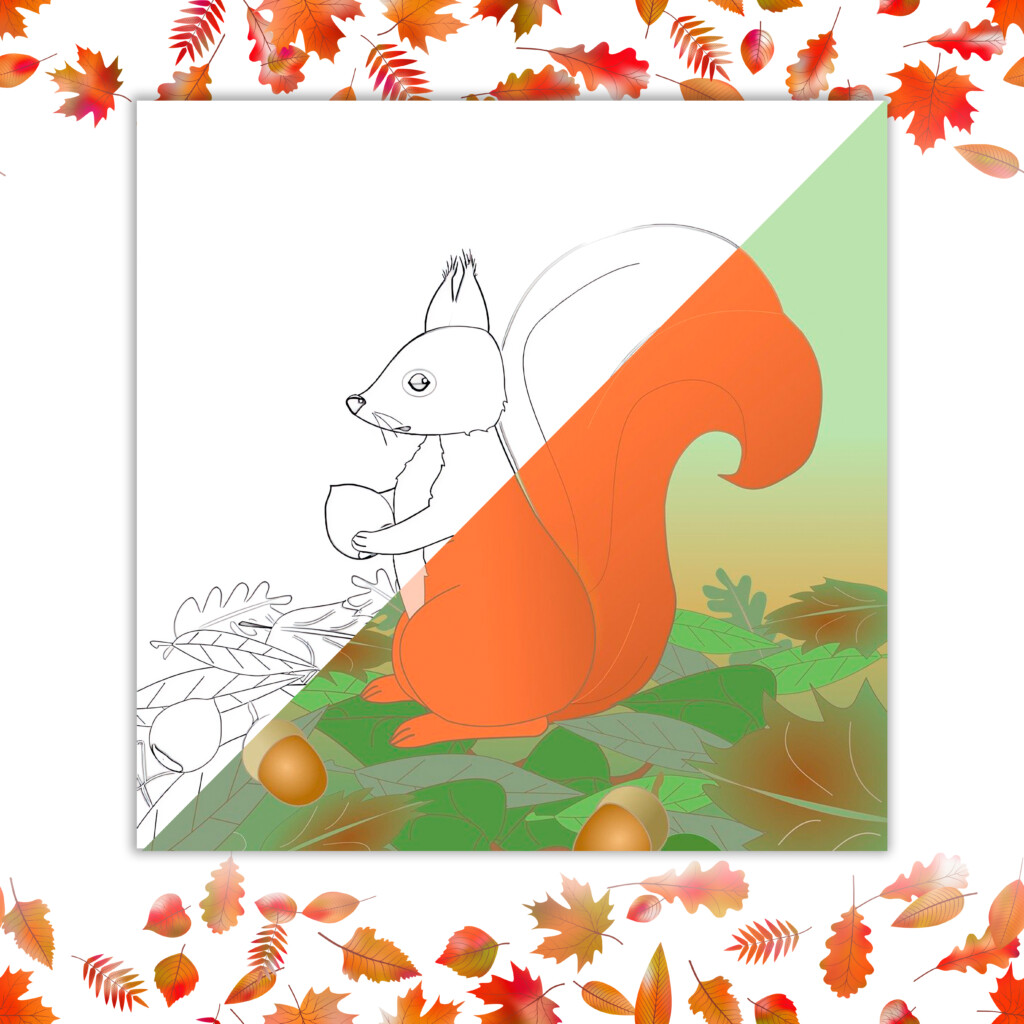 Autumn Activities
Fall-themed coloring pages may depict people engaged in typical autumn activities like raking leaves, picking apples, or going on hayrides.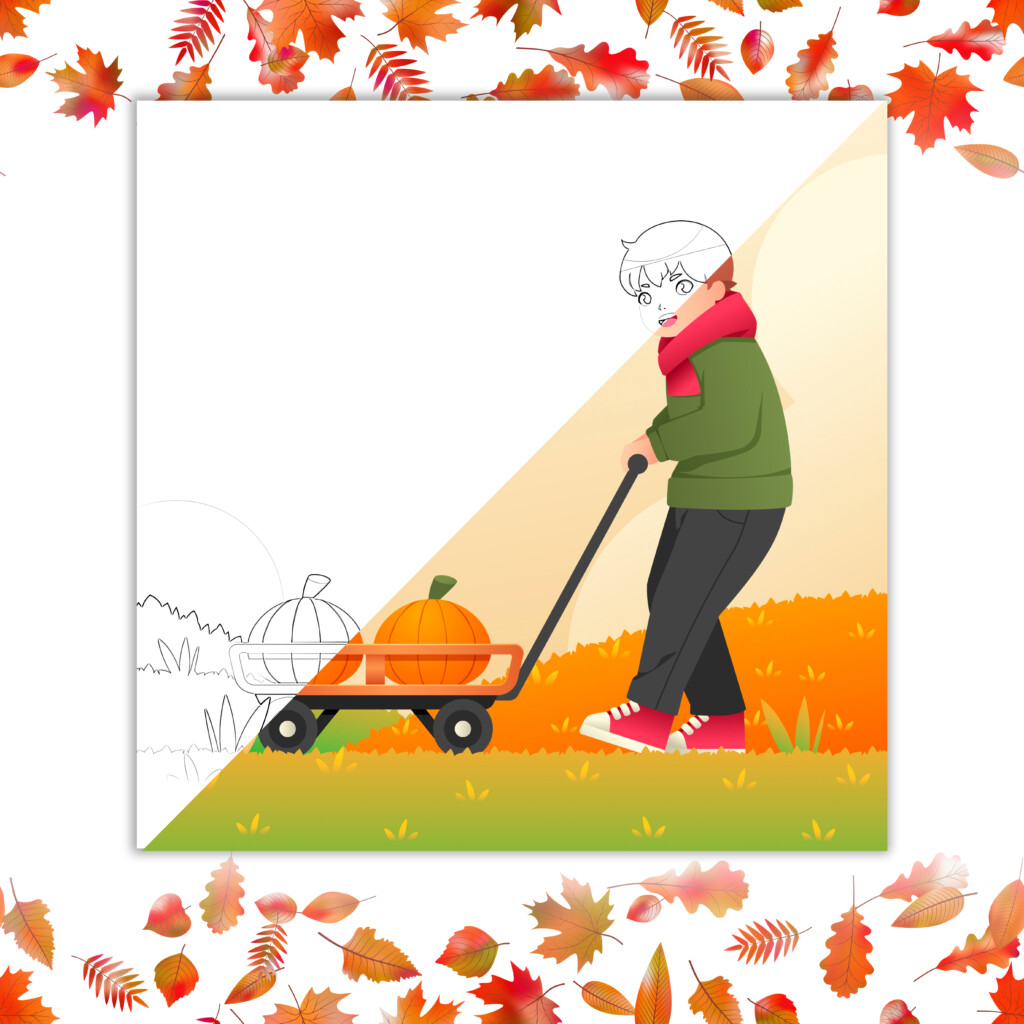 Cozy Atmosphere
The fall season is often associated with a cozy and nostalgic atmosphere. Coloring pages may convey this through images of warm sweaters, hot cocoa, and crackling fireplaces.
Nature and Scenery
Many natural scenes focus on landscape coloring pages. Nature coloring pages such as forests, lakes, and countryside landscapes with fall foliage.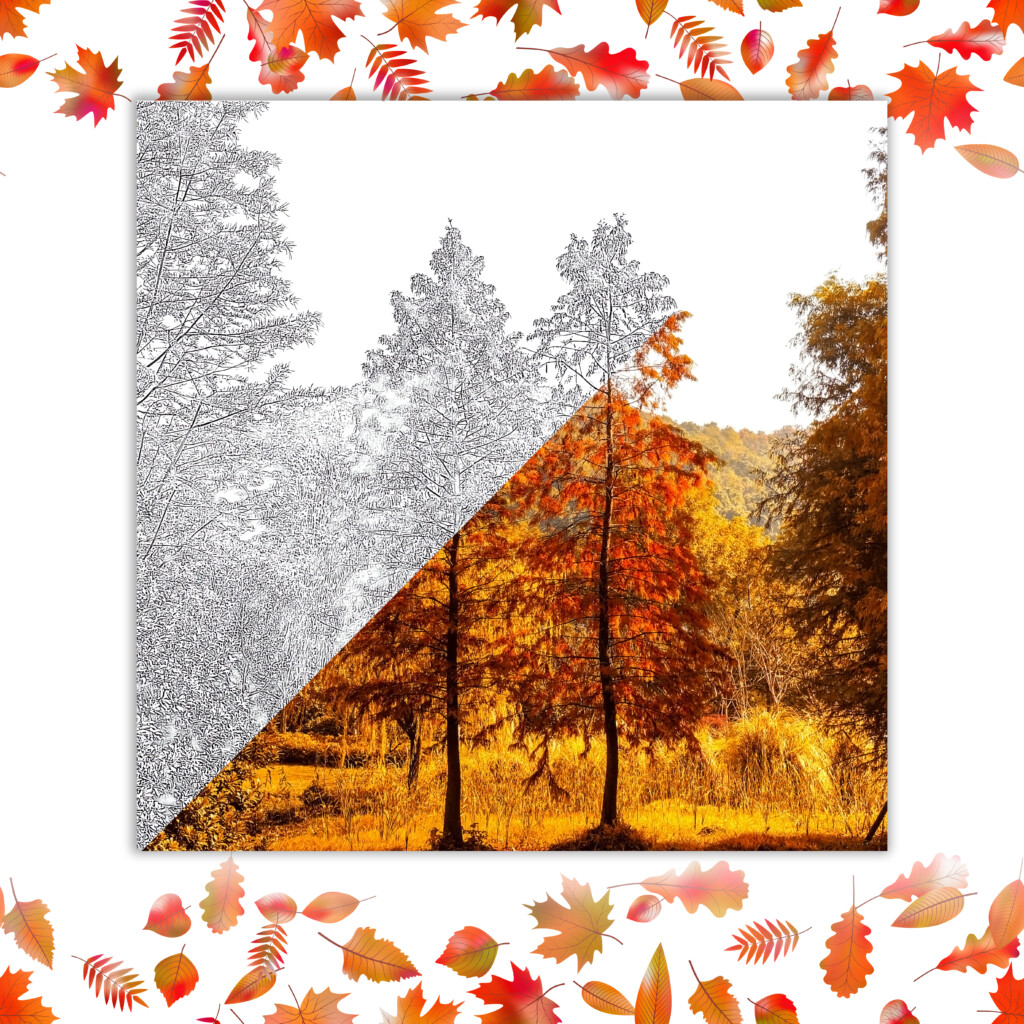 Seasonal Transitions
Autumn is a transitional season, and coloring pages can capture the changing weather, like falling leaves, cooler temperatures, and shorter daylight hours.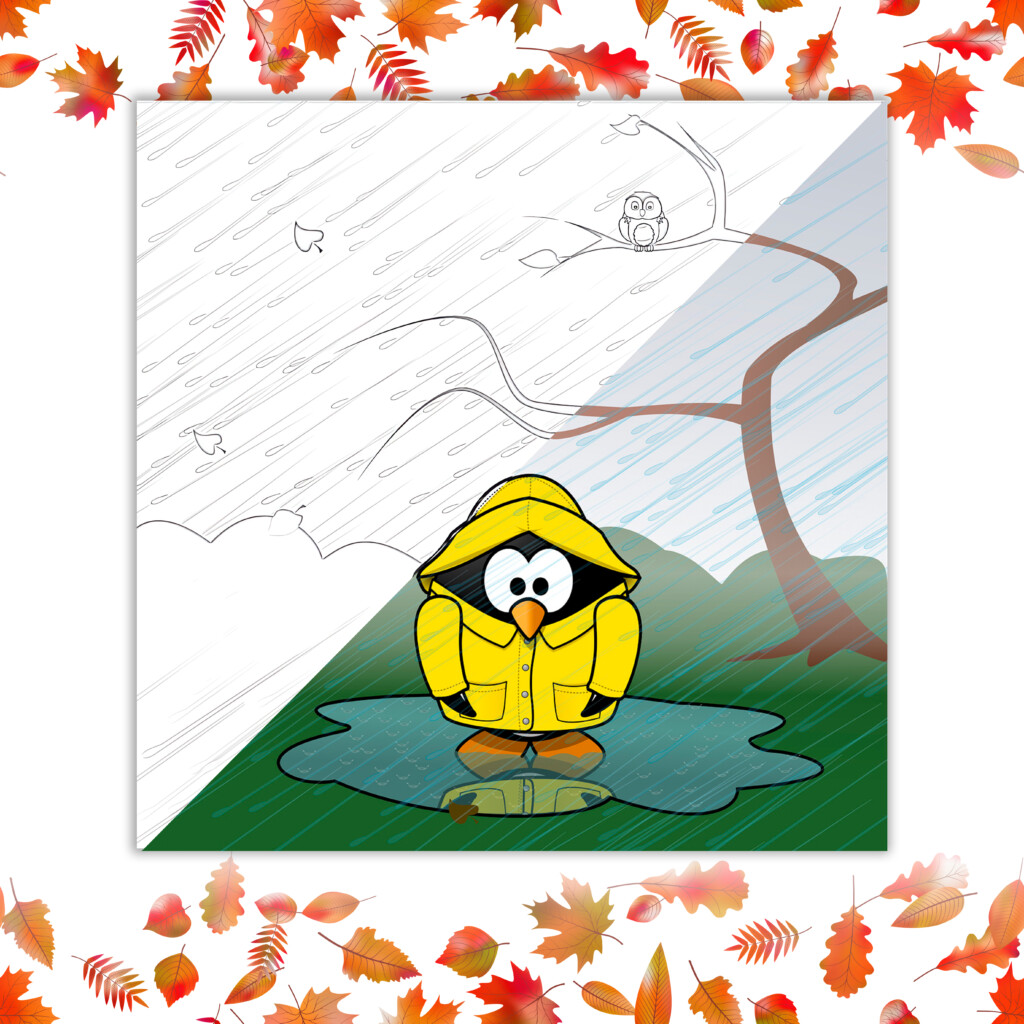 Print and Paint Your Way Through Autumn
At Mimi Panda, we offer a variety of fall coloring pages. You can easily coloring pages to print and enjoy at your leisure. Whether you prefer to color pumpkins, explore intricate landscapes, or indulge in Halloween coloring pages, our collection has something for everyone. And the best part? All our coloring pages are free, ensuring that you have unlimited access to the joys of coloring this fall.
In Conclusion
Autumn is a season that invites us to connect with nature, celebrate the harvest, and nurture our creativity. With Mimi Panda's free coloring pages for kids and adults, you can embark on a colorful journey through the beauty of fall. So grab your coloring tools. Choose your favorite autumn coloring sheets to print, and let your imagination take flight as you explore the warmth and wonder of this magnificent season. Happy coloring!