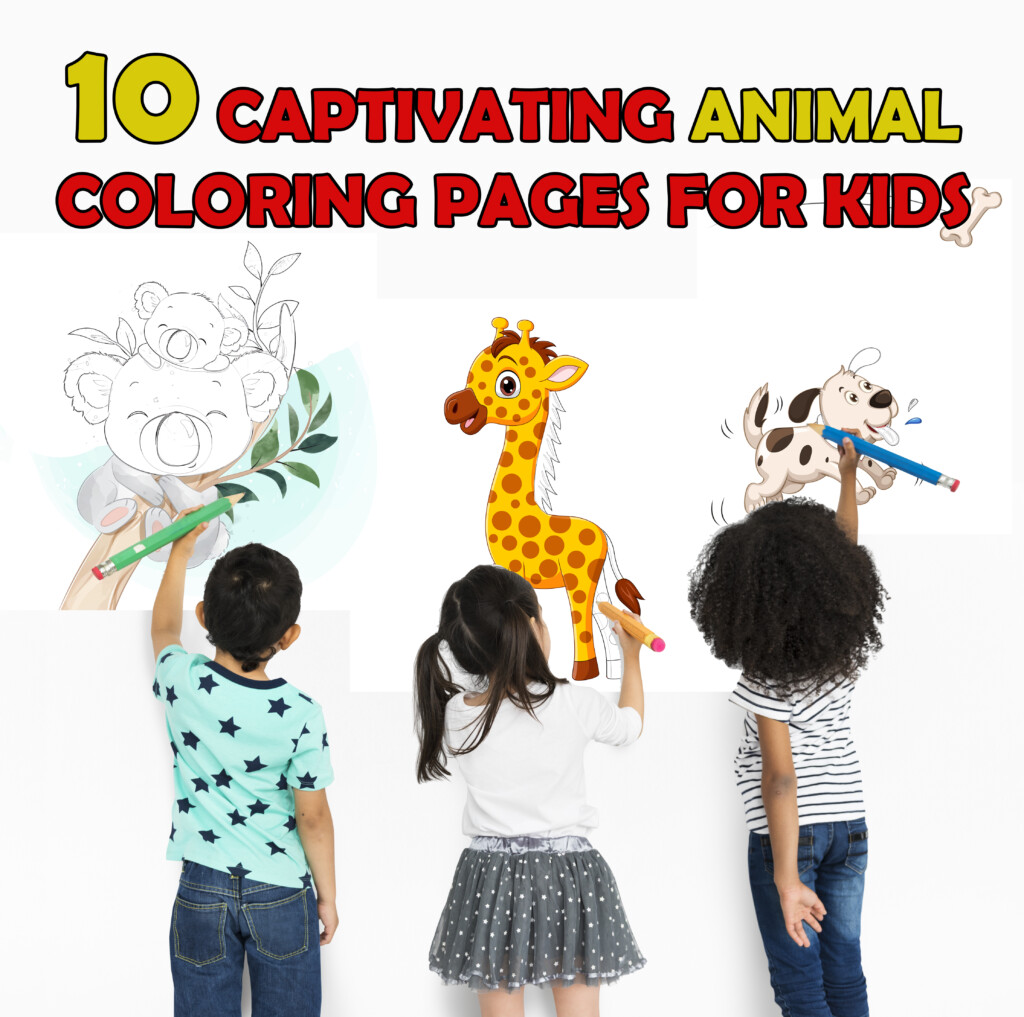 Children adore animals and are sincerely delighted when amusing fluffies come to life on their drawings. You can pick up coloring pages with animals in stores, but some of them consist of a certain set of pictures that are not always clear to kids. Using our platform, you can create outline images for coloring your favorite animal, bird, or fish.
Main features of the Mimi Panda platform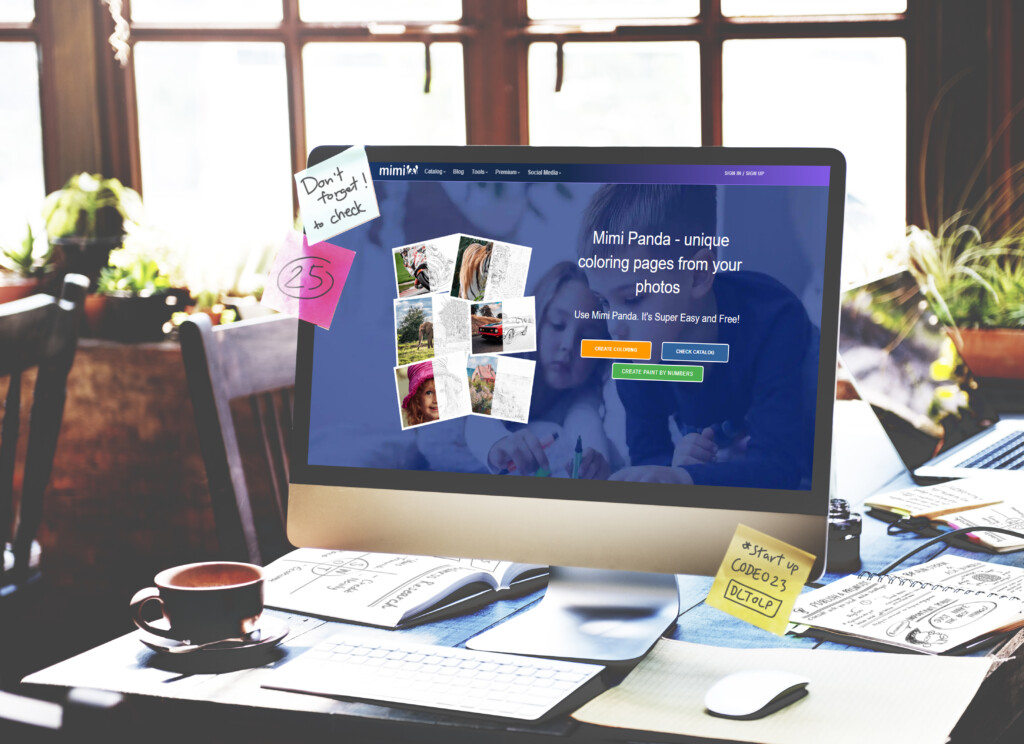 Parents should use creativity to involve their kids in various activities. Children start to know the world by perceiving the environment through tactile, sound, and color sensations. It's very important to find interesting joint activities to develop the hidden talents of your son or daughter. Painting is one of the most popular, widespread, and accessible kinds of art.
Animal coloring pages are the perfect way to give kids to know fauna representatives.
Our convenient service was created to help parents, art teachers, aspiring artists, and ordinary amateurs who would like to test their drawing skills. The features of the platform are:
availability of a huge number of ready-made materials;
the ability to choose on the Internet pictures of predators or home pets;
upload a photo and turn it into an outline sheet.
The service interface is so simple that any visitor can create an outline drawing without difficulties. The Image Builder generates new canvases that look realistic enough. By adjusting the picture parameters, it is possible to create various templates in a 3D format to make gifts for children.
The site also provides video instructions for users who like to do everything due to the regulations.
Top 10 animal coloring pages for children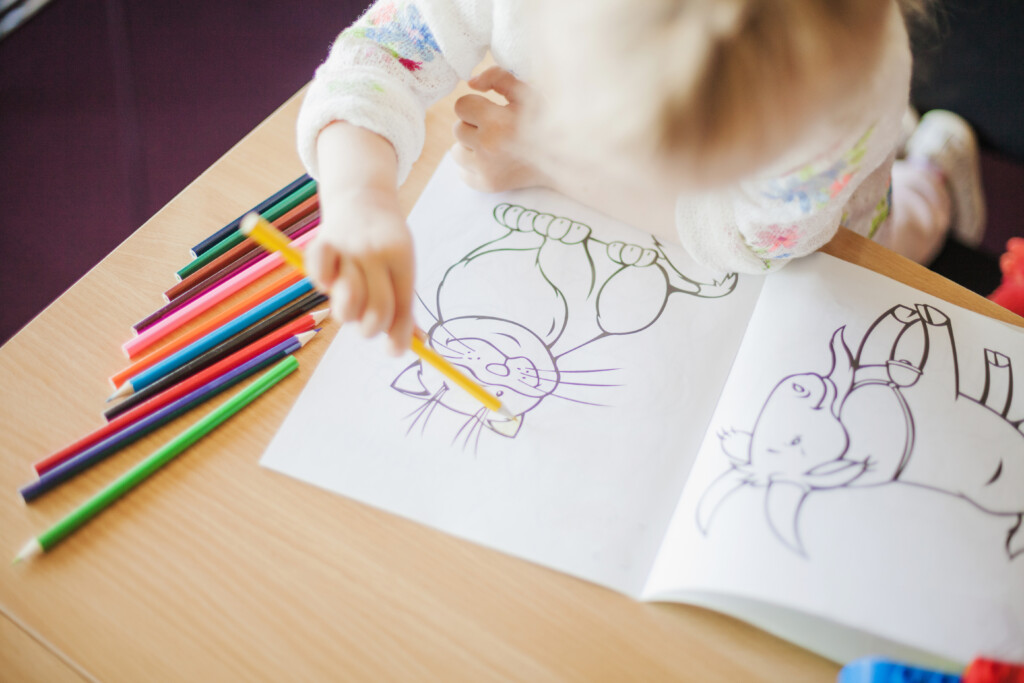 The animal world attracts kids very much. Special high-quality pictures will certainly help in their comprehensive development, in the formation of imagination, memory, and the ability to compare real animals with painted ones. According to the statistics, there are more and less popular images. We prepared for you the top 10 pictures that attract little artists' attention.
1. Leopard coloring pages – these majestic beasts are interesting for both adults and kids.
2. Images of giraffes. Young painters will be happy to put spots on their backs and long necks.
3. Amusing puppies. Probably, there are no kids who don't like these friendly and faithful fluffies.
4. Sheep coloring pages became popular due to the famous Shaun – the hero of the eponymous cartoon.
5. Dolphin pictures. There are many stories about these wonderful mammals. They save lives, play with humans, and treat mental diseases. Show the dolphin picture to your baby, and we bet that he will like it.
6. Polar bear coloring pages. White big shaggy animals look so great against the background of snow and ice floes.
7. Koala coloring pages. This amusing Australian little bear looks like a toy. Your kid will be happy to have a picture of this small critter in his bedroom.
8. Realistic cats' coloring pages look so good that sometimes it's possible to imagine a graceful creature jumping out from the canvas.
9. Peacocks coloring pages. These brave birds are loud and positive, and all kids like their incredible voices and unique appearances.
10. Butterfly coloring pages for adults are a certain way to join the kids' creative process. Work together and help your little artists.
The main advantage of the Mimi Panda service is that all animal coloring pages can be downloaded without difficulties.
The relevance of coloring for children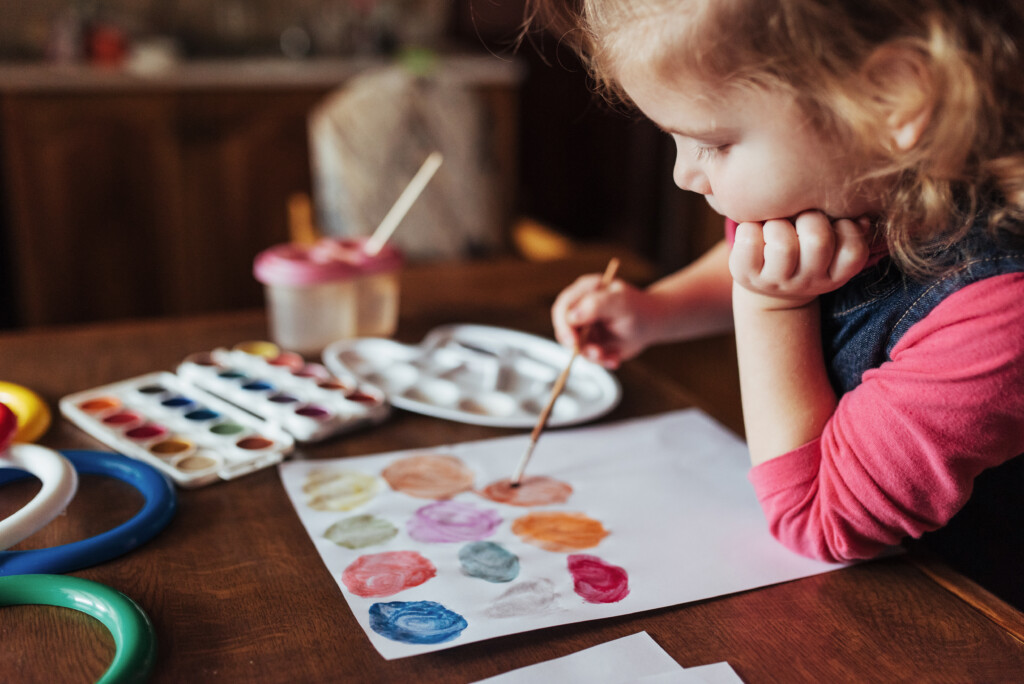 An exciting painting process helps kids to open up more attractive features of their favorite animals, and show their ability to draw, sense color, and connect shades.
A joint work of parents and kids can be a great way to spend family leisure time. Just say no to gadgets for a few hours and try to communicate while painting a big picture. This type of pastime has other advantages.
 It promotes kids' self-expression: by choosing colors, studying various drawing techniques, recognizing shades, matching and combining them, and creating new similar variations.
It has a serious therapeutic effect to balance the psycho-emotional state, relaxation, and stress reduction. By choosing the Mimi Panda service, you can get a meditative effect for all family members.
Improvement of various abilities: children learn to demonstrate social skills, communicate with friends, siblings, and parents, create artistic alliances, show emotions, and strengthen self-esteem when they do well.
Physical development support: it is possible to help kids promote visual system development, improve fine motor skills, become more diligent, and focus on details.
By using our platform for creating educational art tools, parents contribute to the cognitive and creative development of their children.
Coloring book for adults: benefits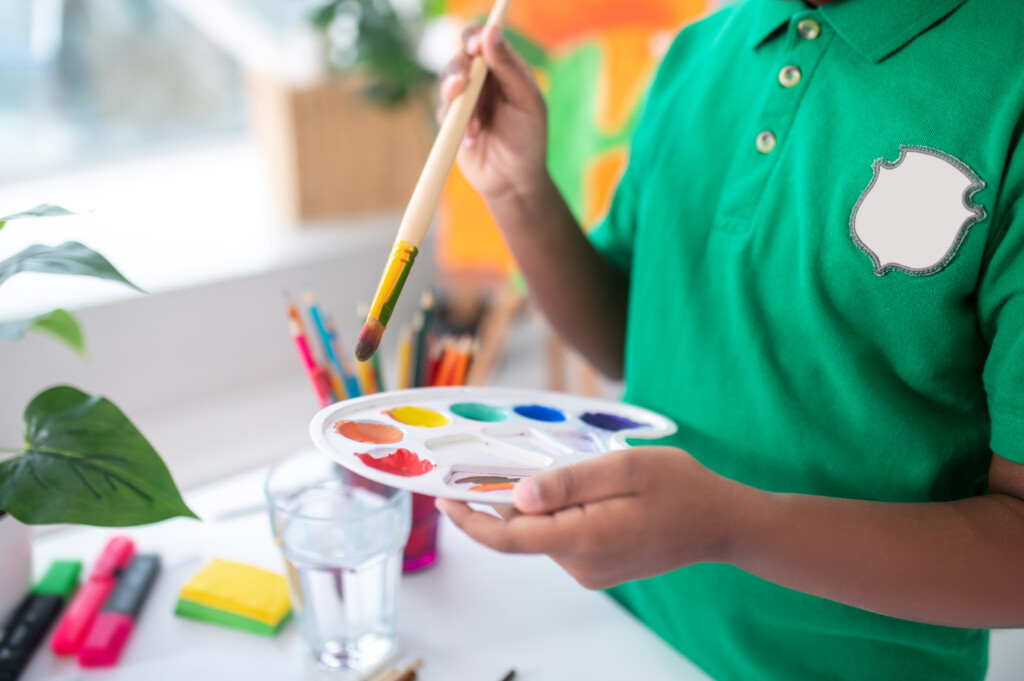 What do adults have to do with children's fun? Everything is simple. Working with special drawing tasks may become a kind of professional art therapy. It isn't correct to think that it's a panacea for any psychological problems. However, it is a great relaxation and entertainment that does not require specific knowledge and skills. Look through our service catalog, and you can:
get rid of stress and anxiety;
forget about routine duties for a while;
fight depression and emotional outbursts.
Detailed animal coloring books are soothing enough. When filling in monochrome paintings people may get unsurpassed effects, especially if they work with portraits of pets.
Secrets of a successful result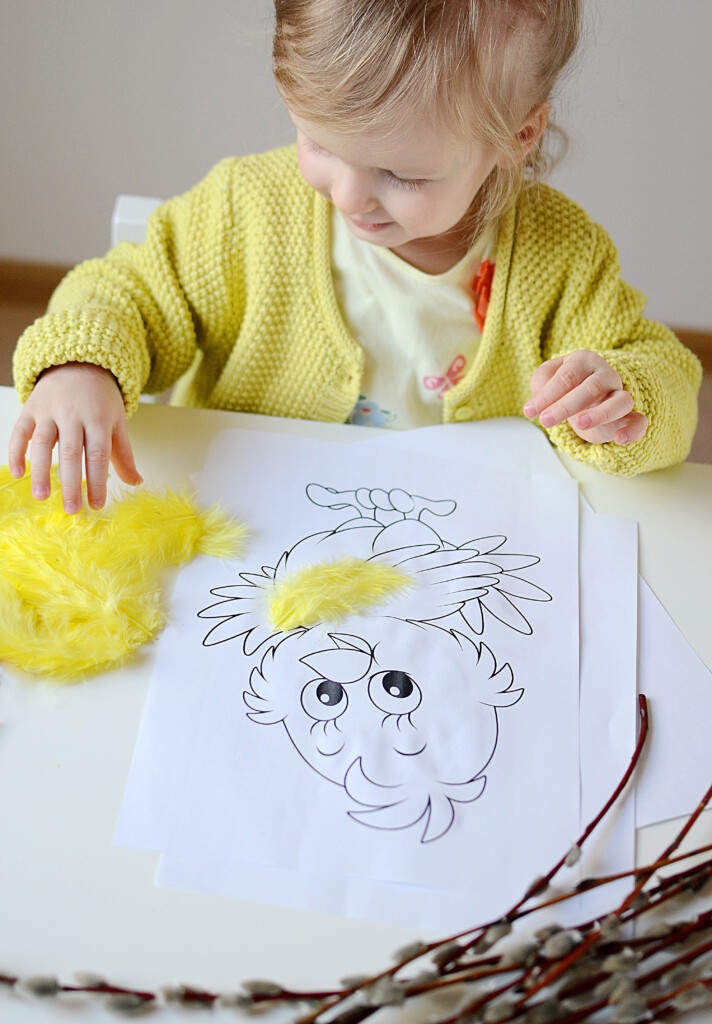 The success of filling in a sketch drawing with the appropriate colors depends not only on the person's creative potential. There are a few simple tips for correct coloring:
use of any paper that is supported by your printer;
if the printout was carried out on a laser printer, you can draw with any tools: pencils, gouache, ink;
when printing on inkjet printers, do not use wet environments for coloring, the ink is smeared from water.
Explore adorable wildlife with your kids using our service to create or search for ready-made giraffes, elephants, etc. Transform pictures of your fluffy or feathered pets and make their portraits in a friendly family circle, and the Mimi Panda service will help you with this.